I have every record anyone's ever given me–EVERY RECORD. In fact–I rarely buy records, so nearly every record I own is an object of sentimentality. Santa brought me these three noise ragers on my third Christmas.
They were tucked into a Sesame Street 7″ case and were part of a suite of gifts that included my first turntable–also a product of the Children's Television Workshop. I loved these records–always preferring them to my Disney Soundtracks, Hokey Pokey albums and holiday-specific superhero audiocomics. In the canon of children's recordings, these noise records perhaps only eventually took a backseat to Frog & Toad and Why Mosquitoes Buzz In People's Ears.
The fact that I loved them so was perplexing to my mom–who JUST. WANTED. A NORMAL. CHILD–a boy who'd sing along to normal music–communing with his peers thru song. Fate, however–rarely one to subscribe to the hopes and dreams of mothers–blessed her womb with a hellion who'd scream his entire life away in tongues of industry, zoology and appliances.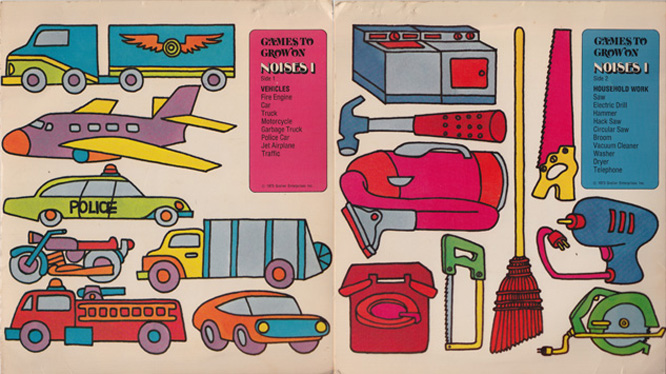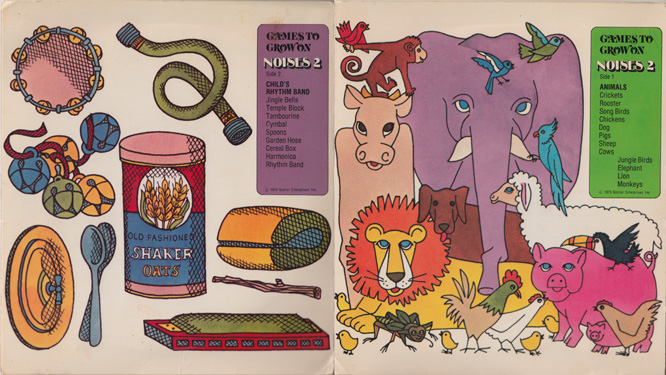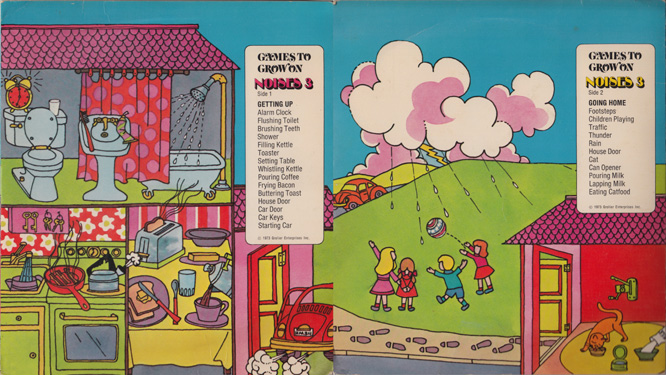 Tags: 7", christmas 1977, games to grow on, noises, record